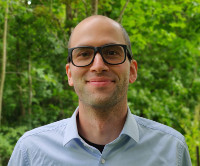 Jendrik Seipp
Associate Professor
About me
I'm an associate professor in Artificial Intelligence at Linköping University, Sweden, and I co-lead the "Representation, Learning and Planning" lab in the AIICS division. My main research interests are automated planning and its connections to machine learning.
Short bio
I received my MSc in computer science from the University of Freiburg, Germany, in December 2012. In March 2018, I completed my PhD under the supervision of Prof. Malte Helmert with the Artificial Intelligence group at the University of Basel, Switzerland. Afterwards, I stayed on as a postdoc until I became assistant professor at Linköping University, Sweden, in January 2021. In September 2023, I was promoted to associate professor.
For more information, please see my academic CV.
Publications
2023
2022
2021
2020
2019
2018
2017
2016
2015
2014
2013
2012
2011
2009